new sub-floors.
a little girl with a fluff on her head that likes to "help" build.
floor joists that will hold up her bedroom.
space to dance.
a lot of work done by my husband.
more work done by friends and family.
memories already.
this house becoming our home.
the doorway to our guest bathroom.
dreams of what it will be.
take a picture. list what you see. link up and add your own!
don't forget to grab this button!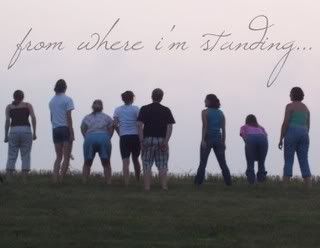 and the song that has been stuck in my head...